This page was last updated on: November 13, 2014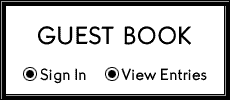 Conman's Guide Service and Vacation Cottages is owned and operated by Mike and Connie Noles.  Located in Washington County, North Carolina on Lake Phelps.  

Our guide service specializes in black bear, whitetail deer, and tundra swan.  Rabbit, turkey, and quail hunts are  also available.  

Our fully furnished cottages provide family fun on the lake and great fishing opportunity.

Give us a call to book a great family hunt or a great family vacation.

We look forward to hearing from ya!

Mike, Connie, & Hayley

The "Bubba" Berry's

Grandpa & Grandma Strike Again

Nov. 17, 2004

Bo Beasley - Bow Kill - 12/15/04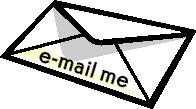 Clay Wallace - AL   11-17-05

Hunting Guide Service & Vacation Cottages

6693 Shore Drive 

Creswell, NC  27928

1-800-668-7124

252-797-7124

Charles Miller - 11/14/06 - 616 lbs

Hayley Noles - 1st Bow Kill - 09/11/07

Hayley Noles -January 18, 2008

Noles Family Dove Hunt '2009

Mike, Zane, Hayley, Wes, & Matt Noles

(Connie Noles taking picture)

Dave & Creed Taylor - Banner Elk, NC

Hayley Noles - 7 & 5 Pointer - Oct. 24, 2009

Matt, Ellie, and Wesley Noles 11/06/2010

Craig Vukov - NY        11/13/12  

Brent, Craig, and "Big" Mike 

Jason Hardin - Forest City, NC 11/12/12

Joseph Beddow, VA - 11/13/12

Randy Byers, NC  - 11/13/12

Randy Byers & Mike Noles "Conman" 11/13/12

Scott Edwards - Ellenboro, NC  11/13/12

John Hills - Cinn. OH     11/14/12

Glen Vukov, NewYork  - 11/14/12

Debbie and Daniel - Nov. 2014